We're #1 in the #2 Business
DID YOUR DAY JUST GET CRAPPY?
FOR EMERGENCIES CALL 731-412-9001!
We work every day of the week and we'll never leave you hanging.
SEPTIC SERVICES
(All The Crap We Do)
Untreated household wastewater doesn't just pose danger to drinking water, it poses danger to the environment. Septic systems release bacteria, viruses, and chemical toxins to local waterways. When these pollutants are released into the ground, they eventually enter streams, rivers, lakes, and more, harming local ecosystems. Having your septic tank pumped isn't only good for your wallet – it's good for your health and the environment. 
Endorsed by the Voice of the Tennessee Titans Mike Keith
(Before The Crap Hits The Fan)
A good rule of thumb is to have your tank pumped every 2-5 years, or when warning signs appear.
You can save yourself thousands of dollars by having your tank serviced BEFORE an emergency arrises. Save yourself the hassle and the crappy day by calling us as soon as you start seeing indicators of a septic problem. 
These are the warning signs that your tank has gone too long without begin serviced: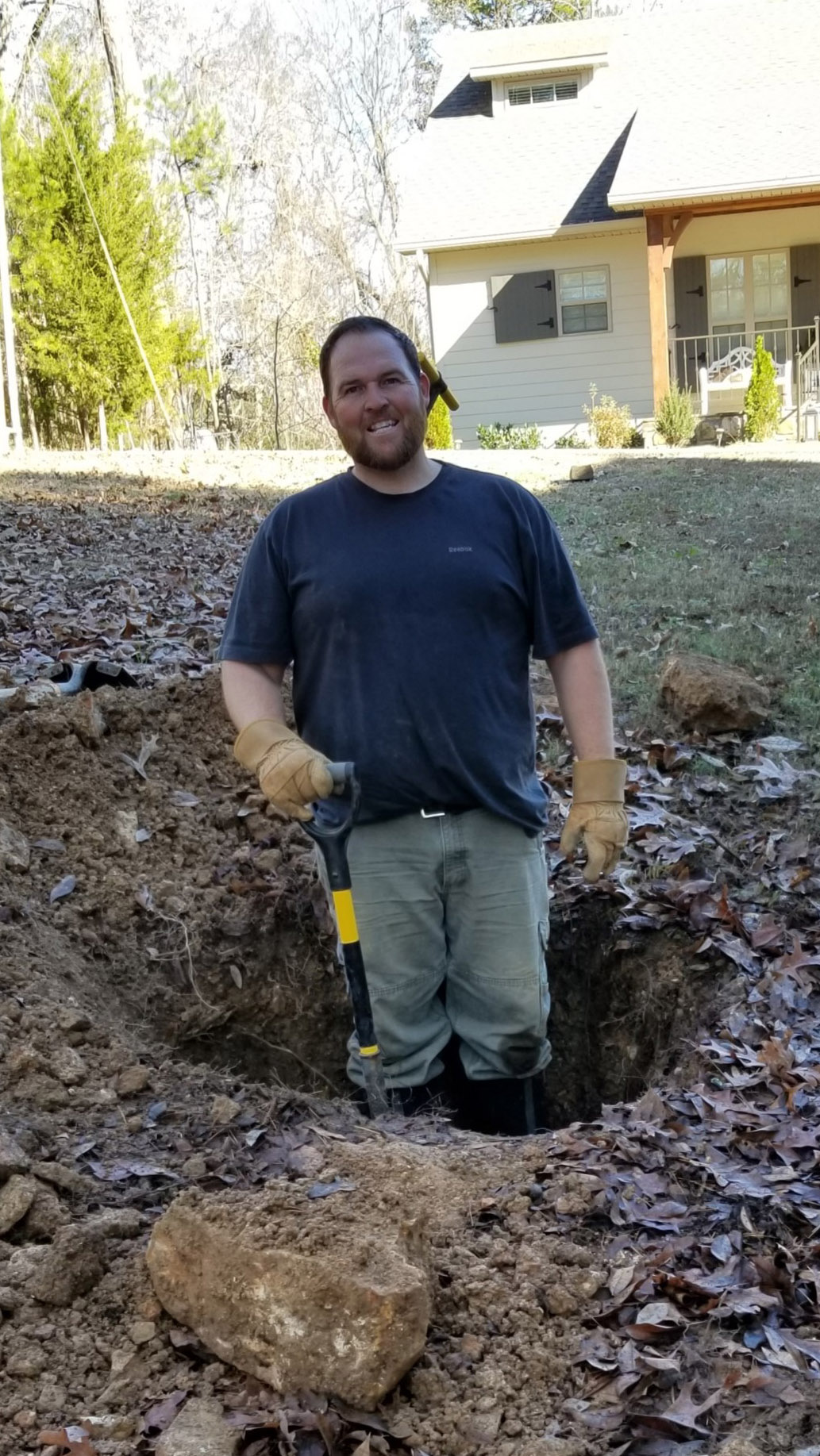 Hey there – it's Ken!
Ken's Septic Service was established in 2010 and has been serving Hardin County and the surrounding areas ever since. I began learning the septic service trade in 2006 from a septic service owner in Arkansas. After my years of training, I decided that plenty of people in my hometown could benefit from excellent septic services and that I was the right person to provide those services. Up to that point I had worked in factories most of my life. Instead of returning to a factory I decided to open my own septic service business, and Ken's Septic Service was born.
At Ken's Septic Service, we pride ourselves on being the very best customer service you can get in the industry. Our goal is to be courteous, efficient, and always operate with integrity. With so many service industries, you call for help and are given a huge window for when your service person might arrive – and then they're late! Not with Ken's Septic. We like to say, "Call today, and a truck is on the way," and we mean it. We'll be there when we say we will, and do what we say we're going to do.
Give us a call! We're ready to help.
I wish there were a 10 star choice…I want to thank you so much Ken and helper, for not only the great job you did, but the fact that we called you on a Saturday afternoon, and boom, 3 hours later, you were here. You saved us, and we are forever grateful to you….Thank you, thank you and more….
These guys saved the day! Our shops (Sardis Auto Repair) septic was full and with all the rain recently it became an URGENT matter. They were out within 24 hours and we're back to normal, if you want to call it that! Thank you so much! You made my crappy day brighter!! 😂🤣😉
My name is Elana Richardson. My husband is Ed Richardson. You fixed our septic issue (Pinecrest trailer) as we were headed on vacation. Our renters had texted there was a problem literally as we were leaving for vacation. I just wanted to express our gratitude on getting to the problem and fixing it right away. We will highly recommend you to anyone needing this type of service. You were efficient and prompt. No run around. We appreciate that and the service you provided. Do you have a place for us to leave a positive review? Thank you again!!
Best septic service!! I would highly recommend Ken's Septic Service. He explained everything to us in a respectable manner and answered all our questions. Great service!
Ken's crew came out to my house the same day I called. They found my septic tank for me and pumped it out within a couple of hours of my first call. They also covered the lid back up with dirt after they were finished. They sent photos to show the tank as well. I would highly recommend Ken's crew.
We had Jason and James out on July 15 them men worked their tails off and was VERY PROFESSIONAL they located and cleaned out my daughters septic tank then found out she needed new field lines so ken and his crew came back out August 5 to install new field lines my daughter has had NO more drainage problems since I couldn't asked for a better crew we WILL call them again in the future.
Ken's provides speedy service. He is knowledgeable and takes care of his customers. His work is done with fidelity.
Jason from Ken's Septic Service came out today, May 7, 2020 and did an excellent job! Emptied our contents in the Septic tank and placed a Riser on it as well. This is our 2nd time using Ken's Septic Service and we are completely satisfied with Ken and Jason! They do an excellent job, clean up afterward and have great prices! If ever you need Septic tank services….we highly recommend Ken's Septic Service!
Great guys, highly recommend. They showed up same day. Very nice, explained the problem and fixed it right away. Gave us tips on how to take care of the system. Ken's the guy to call if your having issues.
Highly recommend Ken's Septic Service. Came out to fix my mom's septic problem within just a very short time of my phone call! And on a Saturday too! Very professional and informative, very grateful for these folks!
Septic backed up into my basement. Called Ken's and they showed up later in the day. Did a great job. Very pleased. Will use again.